Discovery Pack - Olila Soapery Discovery Pack - Olila Soapery
---
Discovery Pack - Olila Soapery composed of a solid shampoo, a soap and a balm.
---
Product delivered in all Belgium !
Free delivery for orders over 100€
Delivery in 3 to 5 working days
Terms and Conditions
Alcohol abuse is dangerous for your health
Discovery Pack - Olila Soapery
Soap - Bleu de Provence
Based on essential oil of lavandin. Odor: lavender.
Unsaponified oil: between 6 and 8%.
Solide shampoo - Aloe Vera
It contains a soft washing base, White Clay, Illite, Shea Butter, Aloe Vera Oil, Lemon and Mint essential oils.
Le Baume des héros - Soothing hand balm
This balm was created especially for the caregivers who were on the front line during the corona crisis. The aim is to protect the skin that has been attacked, for example, by hydroalcoholic gels.
It contains shea butter, beeswax, calendula and hemp oil.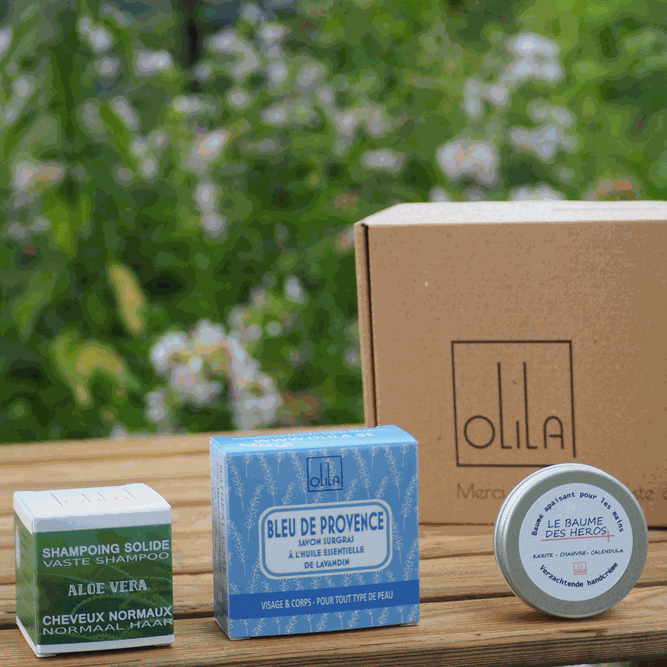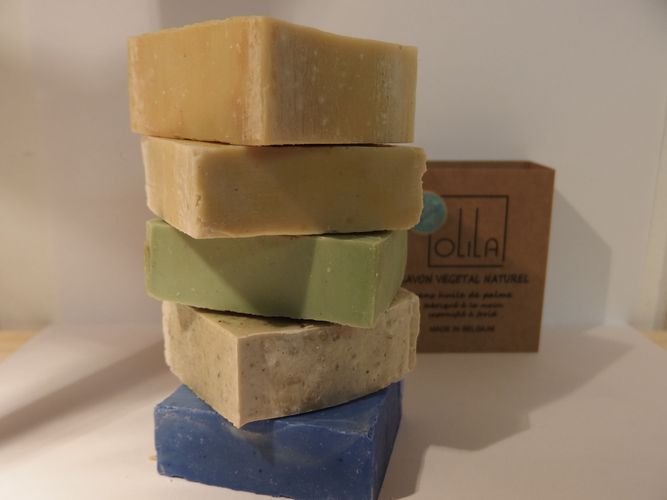 Olila Soapery
OLILA is one of the oldest organic soap factories in Wallonia. OLILA creates cold saponified soaps, solid shampoos and ecological black soap. Our specifications for the production of our soaps correspond to the NATURE ET PROGRES organic label. We were one of the first soap factories to be included under the SLOW COSMETICS label.
Our soaps are cold saponified without palm oil and based on flowers / plants / essential oil (turmeric, chamomile, calendula, arnica, ...).  Being a manufacturer allows us to control the entire chain of creation, production, ... We therefore know the origin of each raw material. This is an important difference with cosmetic "designers" who order a product from a laboratory under their brand.