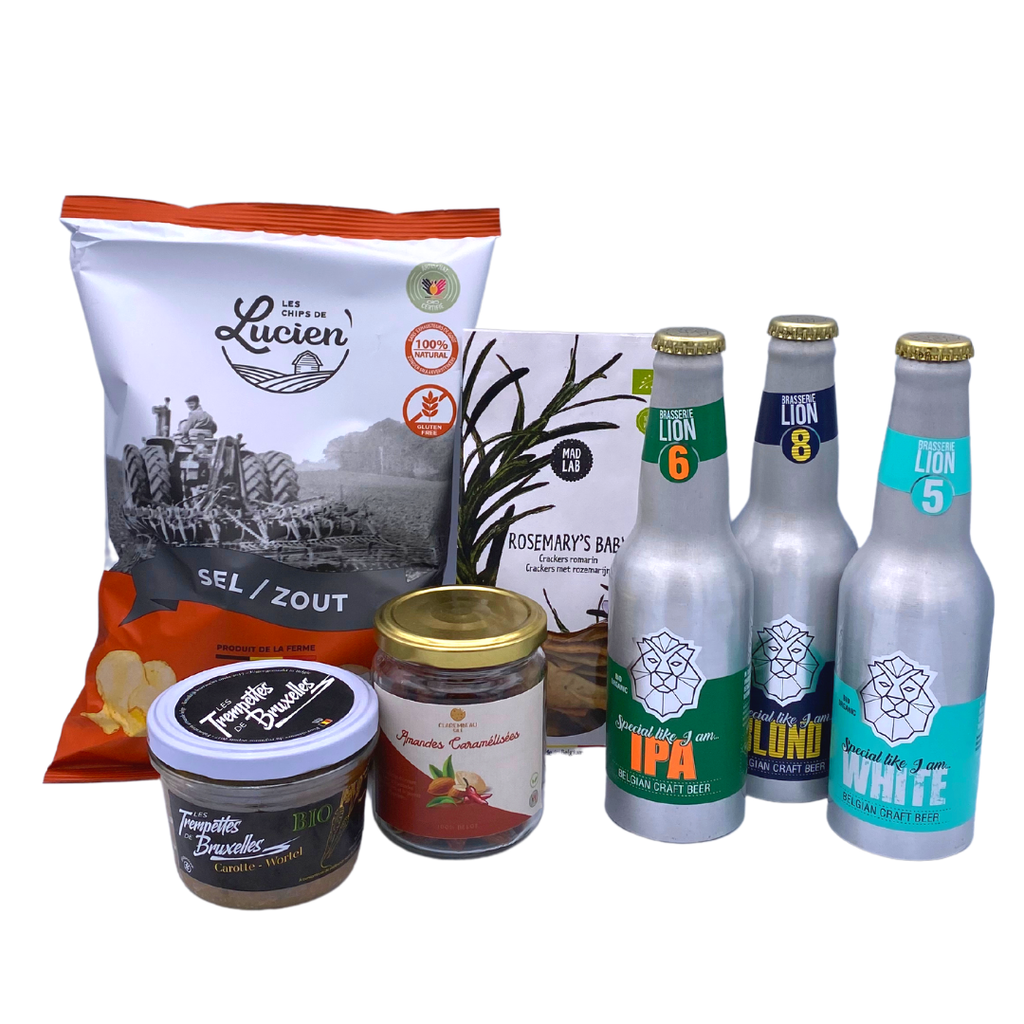 Pack Apéro "Lion"
Cet article n'est plus disponible.
---
A l'occasion de la fête des pères du 14 juin , la Vitrine Locale a réuni certains de ses producteurs et artisans afin de vous donner la possibilité d'offrir un cadeau 100% belge à votre papa !
---
Product delivered in all Belgium !
Free delivery for orders over 100€
Delivery in 3 to 5 working days
Terms and Conditions
Alcohol abuse is dangerous for your health
La Vitrine Locale a rassemblé ses meilleurs producteurs pour vous proposer un pack apéro gourmand qui ravira vos papilles !


Le pack est composé de : 
Trois bières de la Brasserie Lion (Blanche, IPA, Blonde)

Pot d'amandes caramélisées au piment d'espelette

Paquet de "Chips de Lucien"

Paquet de Crackers Apéro "MadLab"

Pot de tapenade de légume "Les Trempettes de Bruxelles"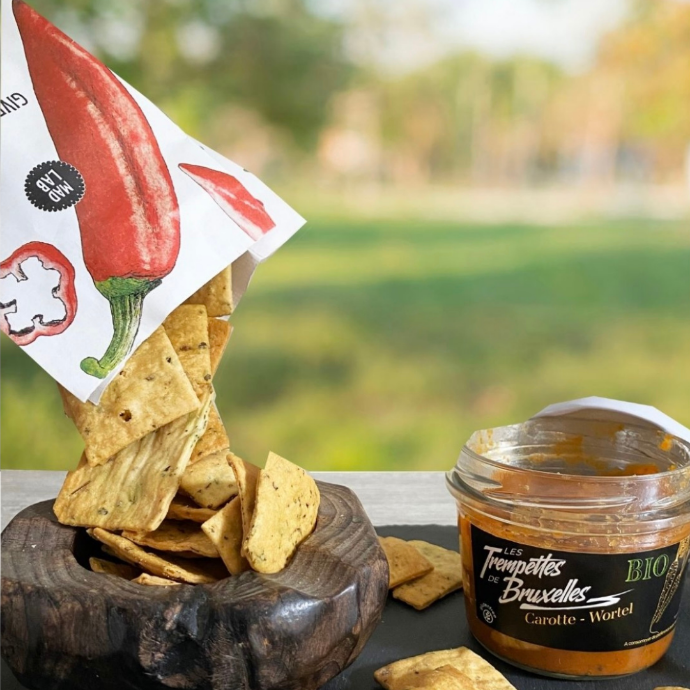 Pour les entreprises, retrouvez nous ici !