The gourmet basket of Belgian products celebrates the richness of our land and the dedication of small local producers. Indeed, these producers put all their heart into the production of quality artisanal products. Belgium's reputation in terms of gastronomy is well established, with its various specialties appreciated by all. Among these specialties, we find of course the beer but also the chocolate or the speculoos. These are essential products that we do not hesitate to include in every Belgian gourmet basket. Our approach is deeply rooted in the promotion of local products. In fact, we work exclusively with Belgian producers in order to offer you baskets filled with authentic local products.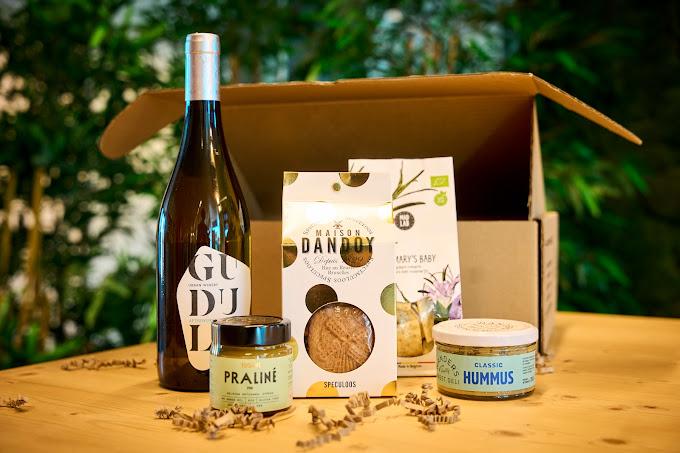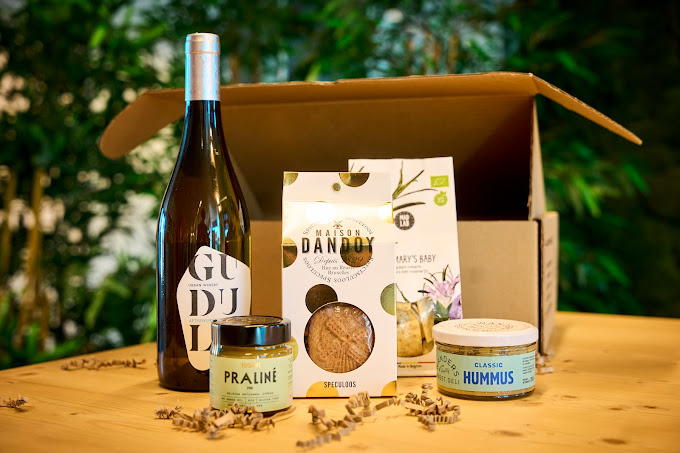 Discover now our Belgian baskets and taste the best gourmet specialties of Belgium!
Three must-haves in a gourmet basket of Belgian products
​Belgian beer
Who has never heard of the famous Belgian beers? Belgium is undoubtedly renowned for the diversity of its beers. This is why La Vitrine Locale has selected the best Belgian breweries to include exceptional products in a gourmet basket of Belgian products. The Brasseries Houppe, located in Namur, offers refreshing and thirst-quenching Belgian beers with a strong identity. Then, the Brasserie de la Senne, located in our beautiful capital, produces beers characterized by their bitterness. You can also taste the Curieuse Neus which is a Brussels beer from the Brasserie en Stoemelings. This beer is characterized by its low alcohol content and its banana and apricot flavors. In short, our baskets offer you a selection of beers with unique flavors. Looking for authentic Belgian beers? 
Explore the diversity of the local breweries selected for the preparation of our baskets.
​Belgian chocolate
Chocolate, an essential Belgian specialty, is also present in most of our boxes. You will find it in various forms: praline, chocolate tablet or spread. Each basket filled with local products, enhanced with a chocolate touch, will delight the taste buds of many. Our caramel pralines are supplied by Sigoji, a family-owned and artisanal chocolate factory based in Namur. We also work with Eugène Chocolatier. This chocolate factory is located in Brussels and creates tasty organic spreads. Moreover, you will have the chance to discover Millésime's almond chocolate in our gourmet boxes. This artisan from Liège masters the whole process of transformation of the cocoa beans and uses traditional manufacturing techniques.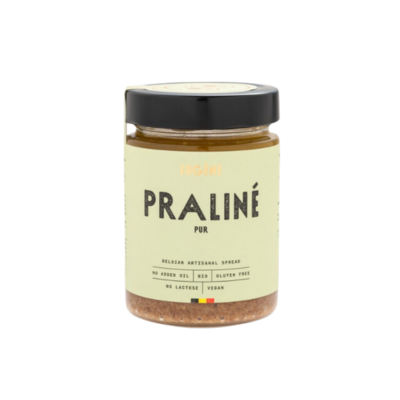 ​
Don't miss the opportunity to taste these chocolate delights in our Belgian gourmet baskets.
Belgian speculoos
We couldn't imagine offering Belgian boxes without including speculoos, crunchy brown sugar biscuit from Belgium. Indeed, we collaborate with Maison Dandoy in order to provide you with authentic tasting speculoos. In addition, they are made from natural and fresh ingredients for your greatest pleasure. Don't miss the Belgian speculoos!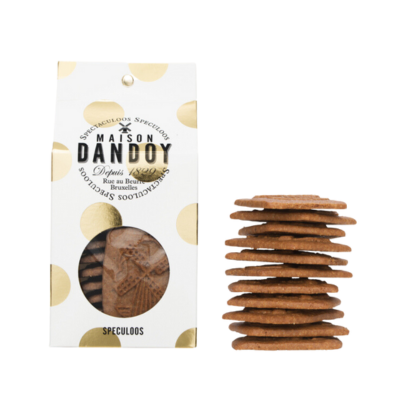 ​In conclusion, the gourmet basket of Belgian products emphasizes the local aspect and the richness of the Belgian terroir. By working with local producers, we value their artisanal know-how and the production of quality products. Each Belgian gourmet basket has the potential to make you discover new flavors! 
Discover tasty Belgian products in our gourmet baskets now. Benefit from the delivery of your gourmet basket all over Belgium at home or directly at the office.