Belgian Owl - Edition limitée Blake et Mortimer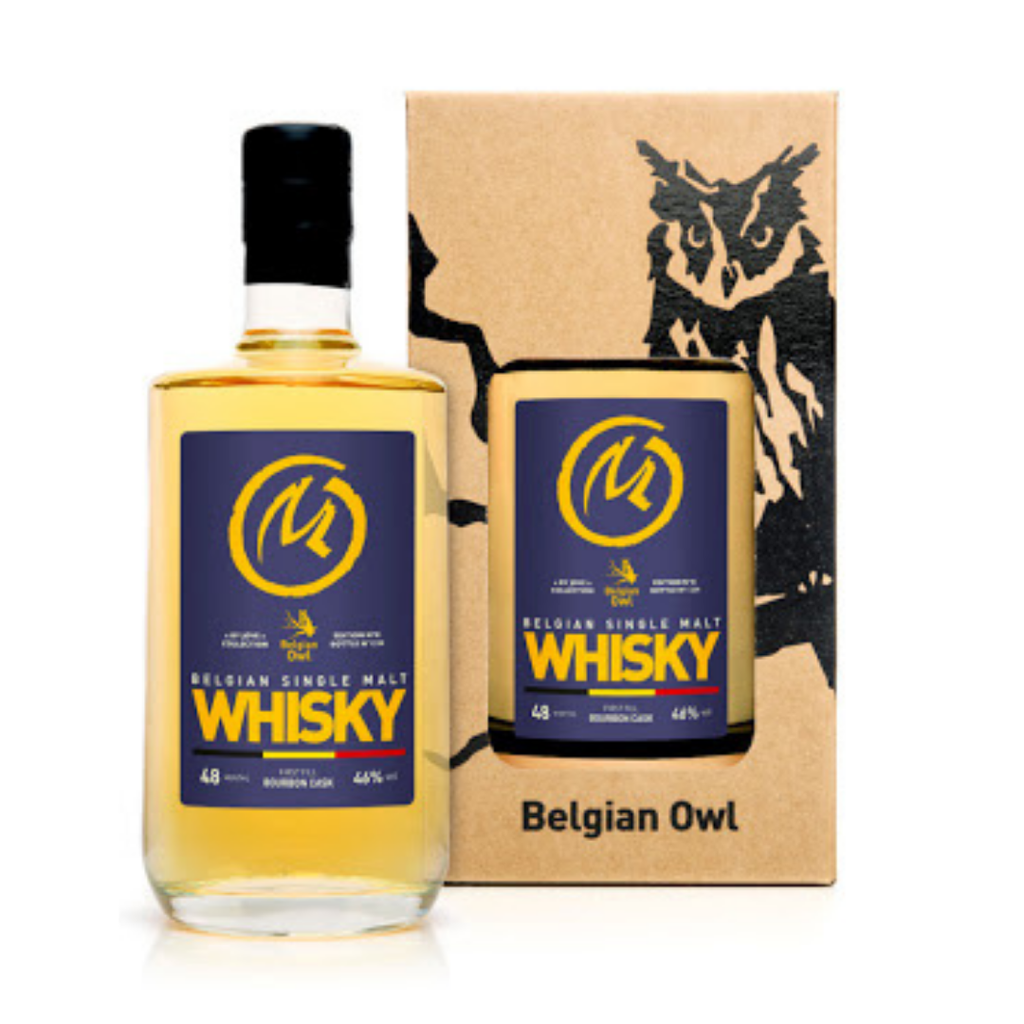 Belgian Owl - Edition limitée Blake et Mortimer
Single malt vieilli 48 mois dans des fûts de premier remplissage de Bourbon en chêne blanc d'Amérique 46% - 0,5L
Ce produit n'est plus disponible.
Belgian Owl - Blake and Mortimer Limited Edition
Produced at the Belgian Owl distillery in the province of Liege.
---
---


Characteristics:
Limited editions of Belgian Owl whisky 4 years old, "By Jove" (from the expression "Par Jupiter!"), inspired by the mythical comic book Blake & Mortimer. Belgium likes to mix with surrealism. No doubt that nobody could have imagined a meeting between the 9th art and a Belgian whisky.
For this 1st series " By Jove ", we have selected the album " Marque Jaune " where the story takes our two investigators from surprise to surprise.
Four editions for four years of aging. You will find on the back label, the different vignettes from this emblematic album. This number four is also present in the album, up to you to discover it ... We wish you a tasting worthy of this adventure that has thrilled so many readers for decades.